The Edmond Board of Education has called a Bond Election for Tuesday, February 13, 2024. Voters are being asked to approve $147 million in bond funds to meet current and future needs of the district. This proposal includes funding for construction of a new elementary and the start of a new middle school among many other projects impacting all EPS students.
Proposition #1: $144,000,000
Phase 1 Construction of a new Elementary School

Phase 1 Construction of a new Middle School

The Elementary & Middle Schools will be built on land the district owns at the Southeast corner of Air Depot & Covell

Construction of a new Freshman Academy at Edmond Santa Fe High School

Classroom addition at Boulevard Academy

Classroom addition at Scissortail Elementary

Renovations and improvements at several sites including Sunset Elementary, John Ross Elementary, Orvis Risner Elementary, Charles Haskell Elementary and Clegern Elementary

Construction of a safe room at the Edmond Early Childhood Center

Construction or acquisition of a facility for the Edmond Transition Academy for special education

Purchase of new technology equipment

HVAC, roofing, flooring, lighting and playground improvements district-wide

School security enhancements and upgrades

School equipment including for instructions needs, fine arts, athletics, child nutrition, maintenance and library/media center books

Classroom furniture

Turf for baseball and softball fields at the three EPS high schools

Improvements to the Mitch Park Aquatic Center as part of the district's agreement with the YMCA
Proposition #2: $3,000,000
Purchase of new school buses

Purchase of new activity buses

Purchase of new sport utility vehicles
If approved by the voters, this bond is not planned to raise tax rates for any homeowner in the district.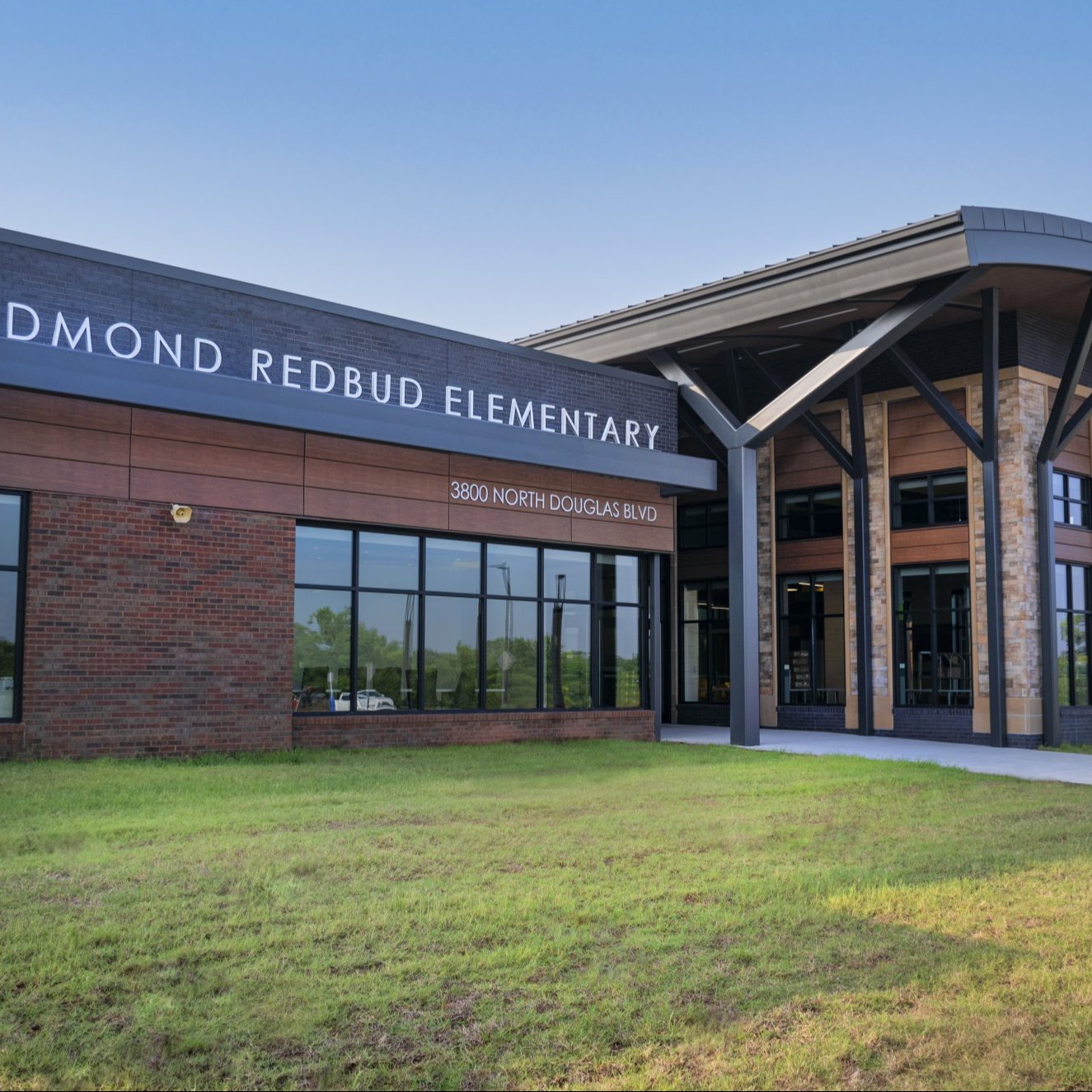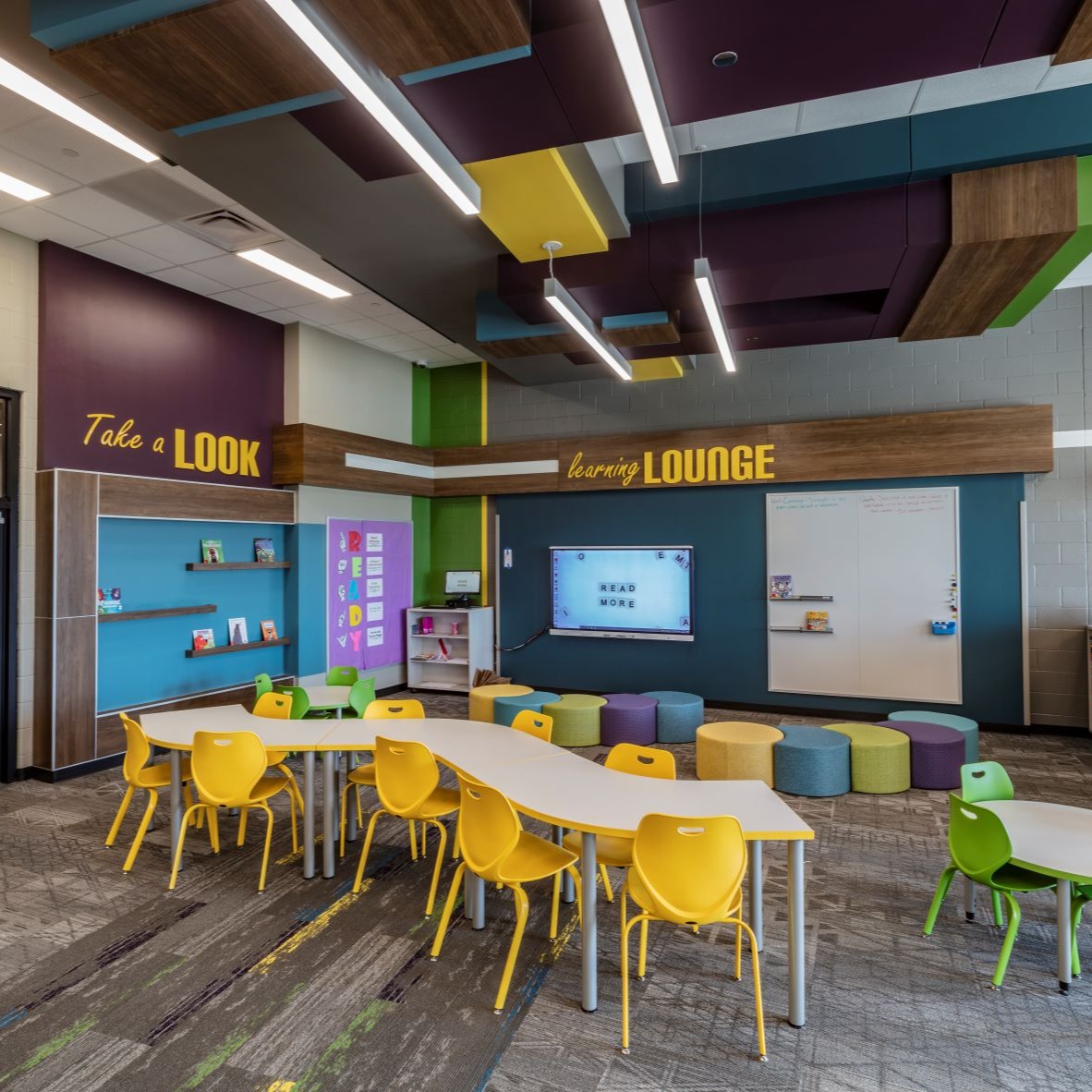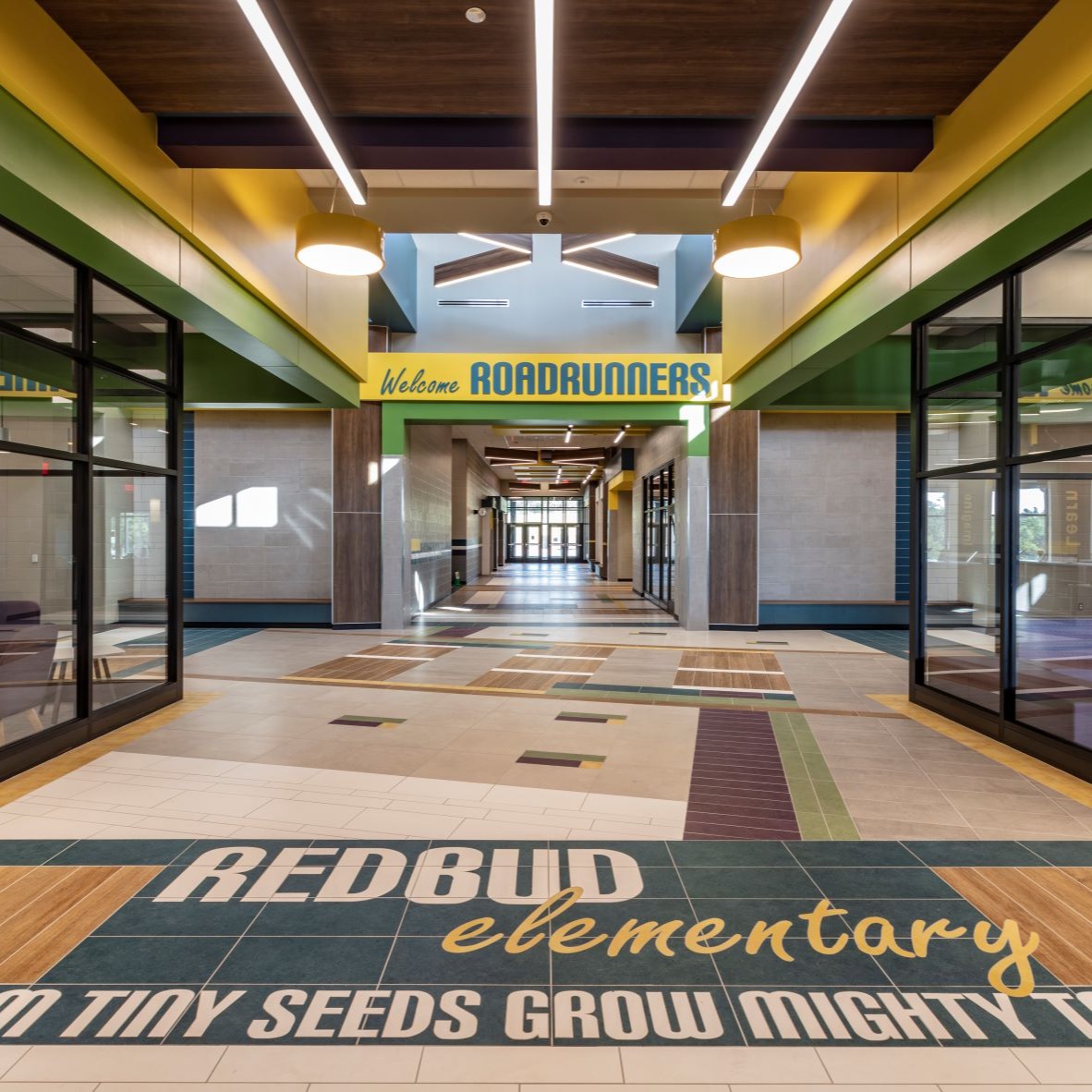 Photos of Redbud Elementary by Simon Hurst and Ereich Tapia